INSURANCES AS A MARKETING TOOL FOR BUSINESSES
If used the right way, insurances for end customers are a powerful marketing tool for businesses by means of which they can successfully implement customer retention measures and increase sales. Beside legal, actuarial and marketing related know-how, we consider an effective IT implementation process along the whole customer life cycle an important factor of success for an enduring successful financial performance while simultaneously keeping up a high degree of customer satisfaction. Due to our country-wide unique concentration of competence, we are able to offer our customers a full service including the elaboration of individual white label solutions as well as all operative activities like for example direct claims management. This way, your company gets the most out of all benefits and can focus on its core business without having to spend additional resources.
With our team of more than 40 employees and skilled experts from all different fields of work, we will advise you on any legal, actuarial and business related topic. Together with you, we will elaborate an individual insurance programme which best suits your needs. Thanks to our many years of experience, we know exactly which aspects are of utmost importance and to what extent the interaction of all processes is decisive in order to satisfy the end customer.
Through our exclusive access to international partners and our own captive solutions, we can develop insurance products independently and consequently maximize the success of the insurance programme by tailoring it to meet the needs of your end customer. This way, we can respond to your existing business processes and incorporate all steps – from sale to claims management – already during product design, which ensures a perfectly optimized programme with effective processes.
We develop and provide individual interfaces as well as IT process solutions. For our partners that means: effective process integration at minimal cost. Our state-of-the-art IT infrastructure meets the highest performance and safety standards in order to meet all customer standards.
Our experienced service team resumes all functions regarding customer service and claims management and coordinates all external service partners for you. This includes a quick IT-supported record of claims as well as claims settlement and ordering of services. Additionally, your end customers can reach us via telephone or e-mail for any information.
We establish and provide the current reporting for their programme performance for our partners and we also resume the monthly account settlement for them. Moreover, our experts pay attention to the proper implementation of and compliance with new regulatory and legal provisions. Thus, our partners can fully focus on their core business.
CUSTOMERS UNDER OUR CARE SINCE 2004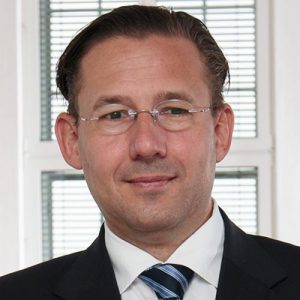 YOUR CONTACT:
CHRISTIAN PEDAK
[sitepoint_Eneon_B2B_Lamie_MDSE_Wordpress_Contactform_Beschwerde_form]