INSURANCE AGAINST LAWSUITS FOR DISCRIMINATION
Lawsuits brought against the employer by employees are not a rare case any more; and, as a consequence of ongoing harmonisation of anti-discrimination laws within the EU, the risk of it will further increase. The number of lawsuits for discrimination is increasing accordingly. But not only the wrongdoers are held accountable, often times also the employer is held accountable for not intervening, i.e. because he/she did not do enough to avoid unlawful conduct beforehand.
Therefore, not only internationally operating companies should take financial precautions against risks relative to lawsuits brought against them by employees. The reasons for a court dispute are diverse, for example: Unfair dismissal, disadvantage, discrimination, retaliation, sexual harassment or harassment for any other cause, defamation or slander, invasion of privacy, etc.
TYPICAL EXAMPLES OF DAMAGE
Defence against unjustified claims

Assumption of costs for justified, insured claims

Emergency costs for an attorney (immediate necessity for the service of a defence attorney)

Assumption of costs prior to occurrence of the insured event.

Assumption of costs in case of libel and if the company has to make an official press statement.

Assumption of costs for a negative declaratory judgement with the purpose of defence against a claim
Members of the management board

The workers and employees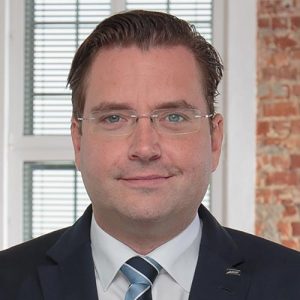 YOUR CONTACT:
ROLAND PEDAK
CLAIMS FOR DAMAGES AGAINST THE DEUTSCHE VERSICHERUNG IN WIESBADEN