CURRENT SITUATION – AVIATION
Aviation is a fast growing industry. Numbers of passengers are continuously growing and according to prognoses will reach to about 7.2 billion in the year 2035. Safety on board has in fact increased within the last years, however, the value of an air plane and therefore the costs in the event of damage has also increased. While on the one hand there is always new market potential in aviation, it is necessary on the other hand, to cover the inherent risks of this industry; the same applies to unmanned aerial vehicles like e.g. drones. A comprehensive coverage requires a diligent risk analysis and bespoke insurance solutions. We can provide both for you.
Technical risks and machine breakdown

Operational, legal, logistic and strategic risks

Damage to tangible assets like e.g. to machines due to explosions, fire, etc.
Aviation product liability insurance / aviation public liability insurance

Passenger liability insurance

Freight forwarders liability insurance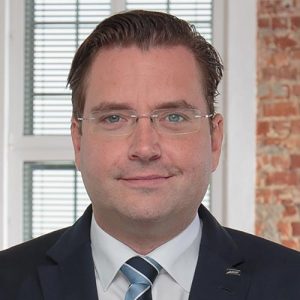 YOUR CONTACT:
ROLAND PEDAK
[sitepoint_Eneon_B2B_Lamie_MDSE_Wordpress_Contactform_Beschwerde_form]